Episode 48 - Evolution of Teen Dramas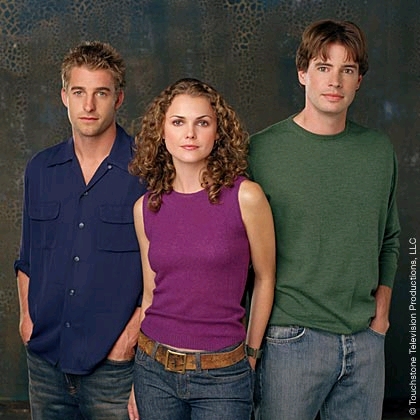 This week Katie and Chelsea dive in to the crazy, fun filled world of Teen Dramas! That's right, we discuss all the fun shows like, Dawson's Creek, The OC, Buffy: The Vampire Slayer, Glee, Veronica Mars, Friday Night Lights, Riverdale, and SO MUCH MORE. Scroll down for the ful list of TV shows we discuss! Don't worry we don't get too spoilery! Do you love this genre as much as we do? What's your favorite Teen Drama?
Please rate, review, and subscribe to our podcast wherever you download your podcasts.
Podcast Intro Music: Dog and Pony Show by Silent Partner - https://youtu.be/Dw20ZkMwI10
Podcast Outro Music: Dog Park by Silent Partner - https://youtu.be/Zzm4A3xYUp8
Intro & Outro Vocals Provided by Dave Bethell
TEA TIME SOCIAL MEDIA:
Twitter: https://twitter.com/teatimewithkc (@teatimewithkc)
Instagram: https://www.instagram.com/teatimewithkc/ (@teatimewithkc)
Email: teawithkc@gmail.com
GEEK TO GEEK PODCAST NETWORK
Website: https://geektogeekcast.com/
Don't forget to checkout this week: Geek To Geek Podcast
Check out the podcast - https://itunes.apple.com/us/podcast/geek-to-geek-podcast/id1092737489
THINGS MENTIONED ON THIS EPISODE
Katie's Catch Up/Weekly Geekery: Avatar: The Last Airbender, Riverdale, The Vampire Diaries, Palm Springs Comic Con, ***Katie will on a episode of Geektitude that was recorded at PSCC***

Chelsea's Catch Up/Weekly Geekery: Bad Moms 2, Thor, Professor Marston and the Wonder Women, Pitch Perfect 1 & 2, Batman Superman vol 1 by Jeph Loeb, Eamon's (Chelsea's hubby) Reviews on Riverdale and more!, Good Christian Fun, Riverdale Register
Full List of Shows Mention In this Episode: My So-Called Life, Beverly Hills, 90210, Party of Five, Buffy the Vampire Slayer, Dawson's Creek, Roswell, Degrassi:The Next Generation, Freaks and Geeks, Felicity, Smallville, The OC, One Tree Hill, Veronica Mars, Gossip Girl, Pretty Little Liars, The Vampire Diaries, Glee, Friday Night Lights, Teen Wolf, Scream (TV series), Riverdale